Varmint and Kria team up.
Varmint hires Blazie, takes control of her and is shielded from harm while doing so.
Varmint takes Blazie for a swim.
Kria watches.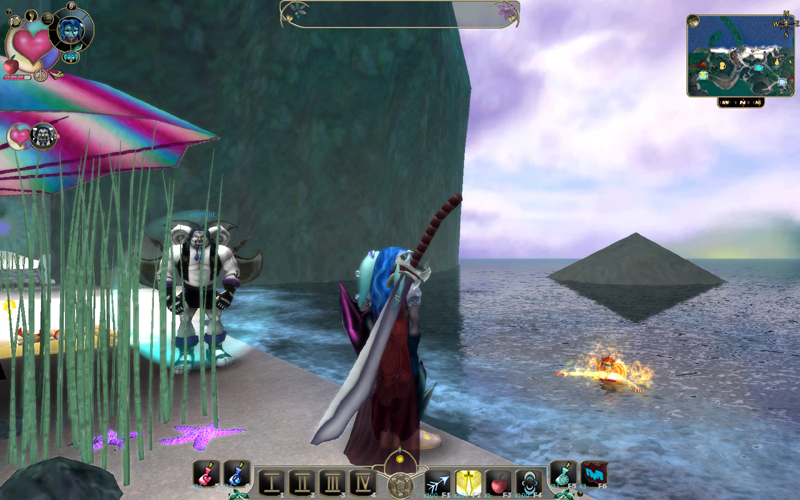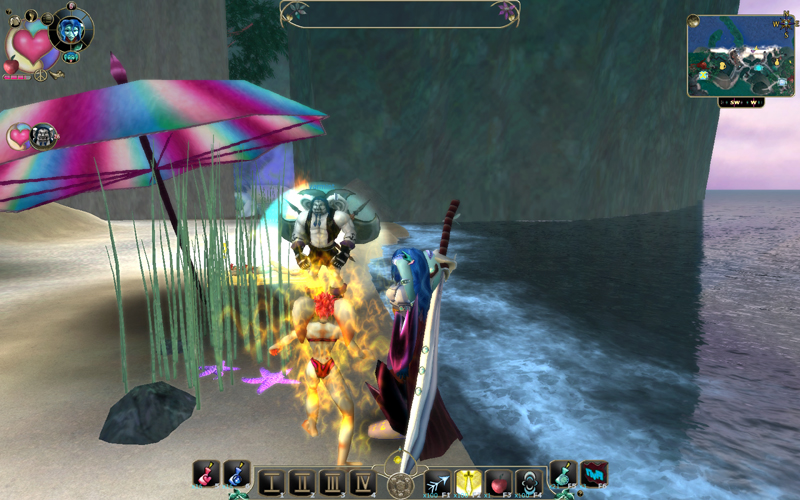 Blazie takes a couple shots at Varmint.
Look how her fireball lights up Kria's sword!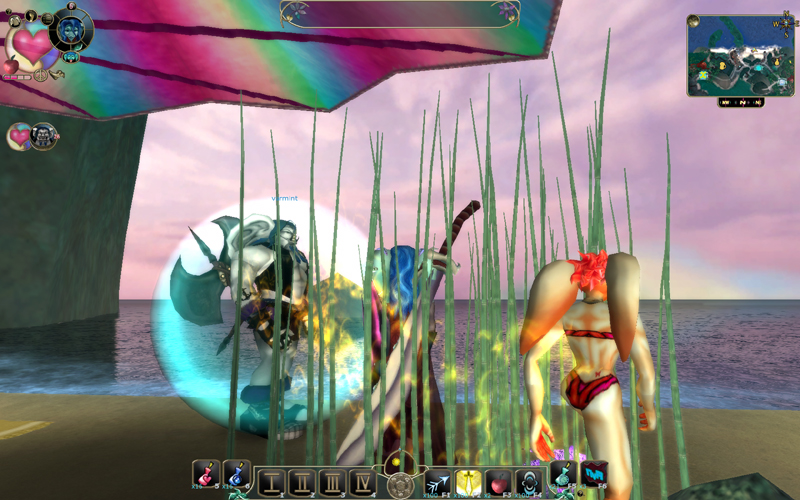 Through the bamboo reeds...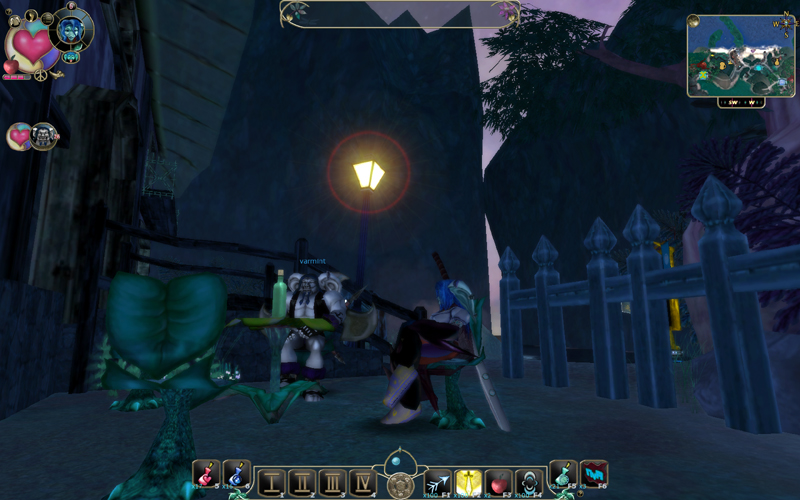 Havin' a bevvy at the Cove Inn.