--
Getting the mobs and GUI in, moving, working..
Armour, health and weapon hud shown in full state.
Hud will empty as damage is taken.
Arrow is green when moving safely.
Simply put finger on the screen and slide it in the direction you want to move.
Little boots signify running.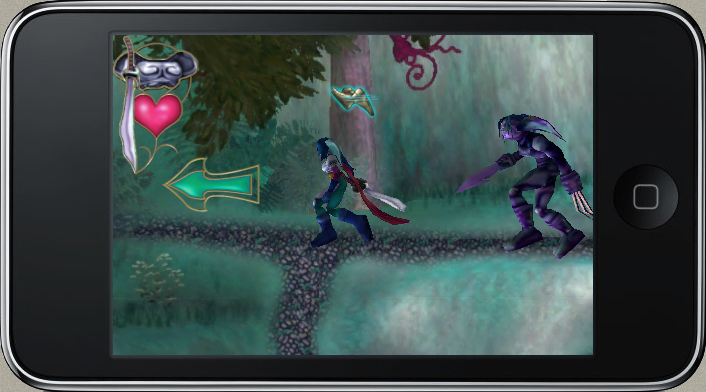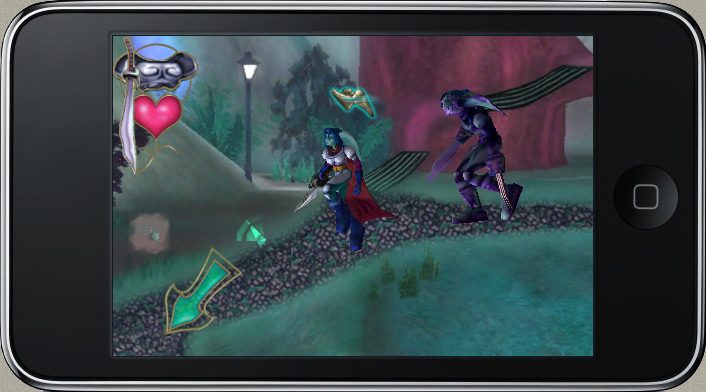 Arrow is red when engaged in combat.
You will automatically attack when in range of mob.
Simply slide finger up or down to disengage from combat and run around the mob.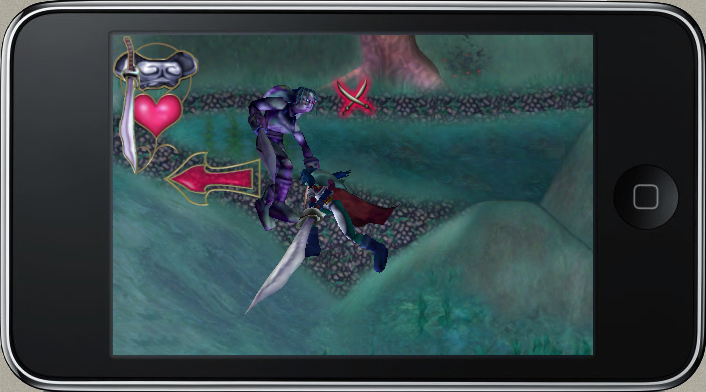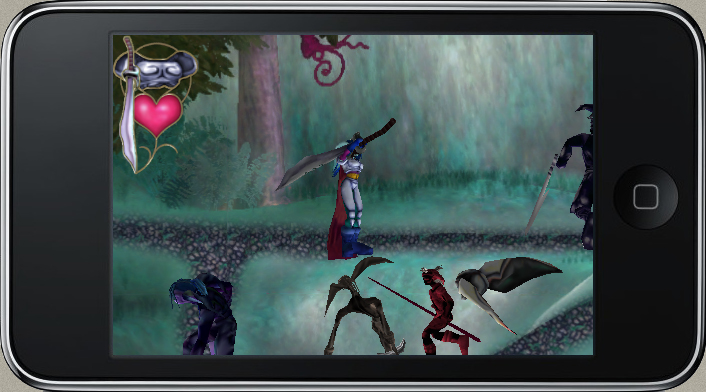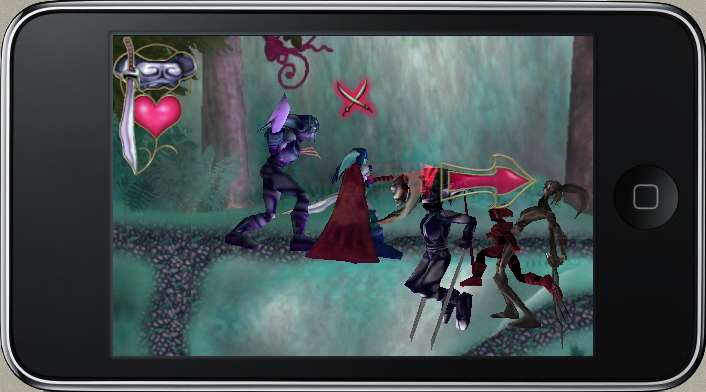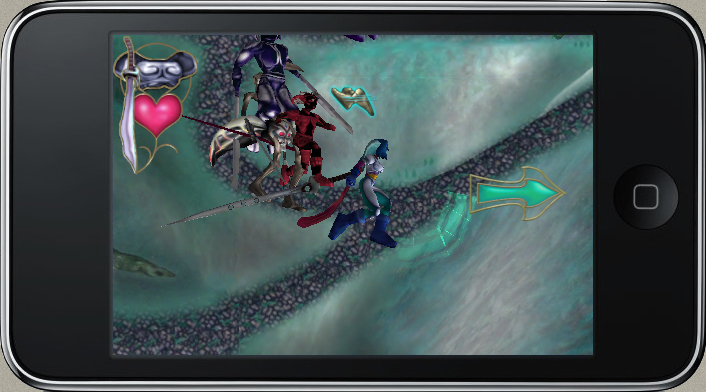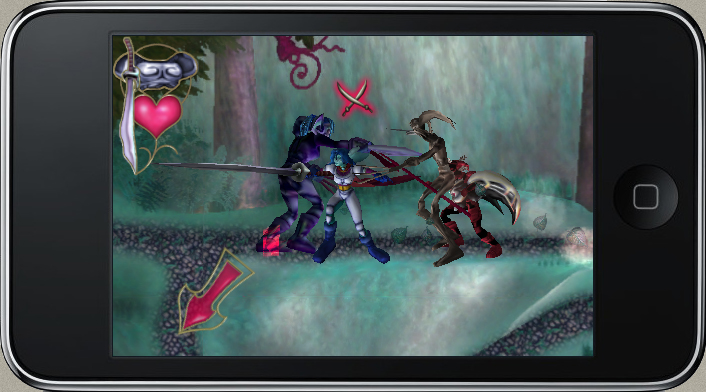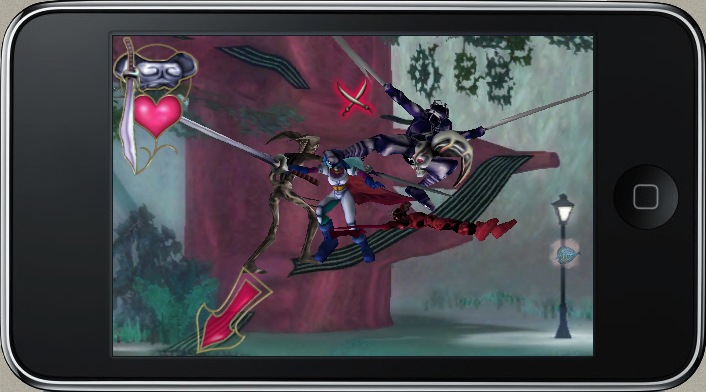 --